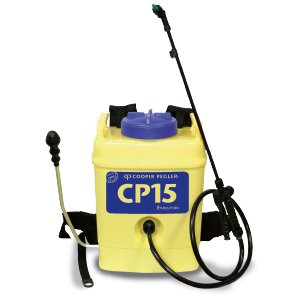 Backpack pump sprayer CP 15 Evolution Confort
The Backpack pump sprayer CP15 Evolution can now be equipped with a revolutionary new ergonomic carrying system with ultra-comfortable shoulder straps and waist belt to work better and longer. It is also fitted with two handles on the tank to for easy handling.
Its unique membrane pump system ensures a long life for the equipment and maximum convenience in spraying thanks to its flexible pumping.